Gallo Moto
Una storia lunga 20 anni
ROBERTO GALLO ENDURO NATIONAL CHAMPION
CHAMPION OF THE MALOSSI SCOOTER CROSS TROPHY
This year Roberto won the Genova Superball in pairs with the legendary Jeremy Mcgrath. He won the first Malossi scooter cross trophy by creating the first gas damper in the history of the scooter.
Also in 1995 he reconferms his victory, another time in Genova, thanks to an innovative fork designed by himself.
SUCCESSES IN THE WORLD OF MOTORCYCLES
From 1995 to 2015 Roberto won many motorcycle competitions that he used as a test in order to find the perfect setting for the suspensions.
THE GROWTH OF THE MOUNTAIN BIKE
Roberto begins to transfer his experience in the world of mountain biking. This year he starts doing tunings on his suspensions, but also on the suspensions of amateurs and professionals
THE FIRST EXTREME TESTS
Roberto did the first test in the extreme path of the Salzkammergut Trophy. In 2012 he started doing tests in stage races in South Africa, participating also in the Cape Pioneer Trek.
TOP TEAM MECHANIC
He started collaborating with the top teams of mountain bike and with important athletes such as the legendary Roel Paulissen.
VICTORY OF THE WORLD CHAMPIONSHIPS
In 2019 Leonardo Paez brought our 3 position system tuning on the highest step of the podium of the XCM World
Championship in Switzerland.
In 2020 he won his second world title another time with our tuning.
Mechanic and founder
Roberto Gallo
Everything begins with him, Roberto Gallo, Motocross rider and mountain bike athlete since the 90's.
He has always been really passionate about the two wheels, and for this reason he started to study new techniques to improve his own ride, and then the one of everyone else.
Nowadays he boasts numerous satisfactions in the National and International MTB racing field, official UCI mechanic and the mechanic of the two times world champion Leonardo Paez.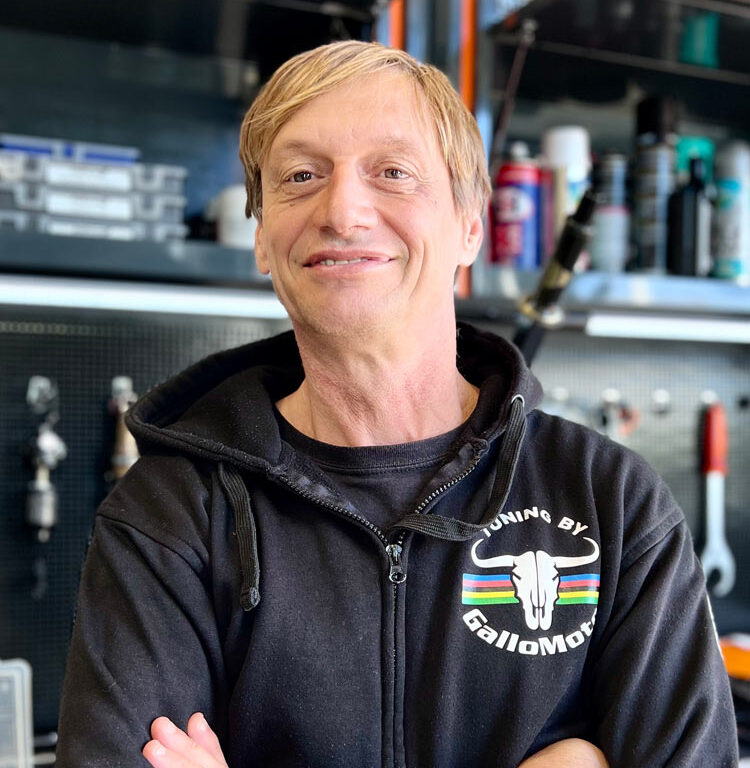 Mechanics
Giuseppe
Roberto's sidekick, he joins the team in the …. He is a mechanic specialized in forks and dampers; he never leaves anything to chance, a true perfectionist.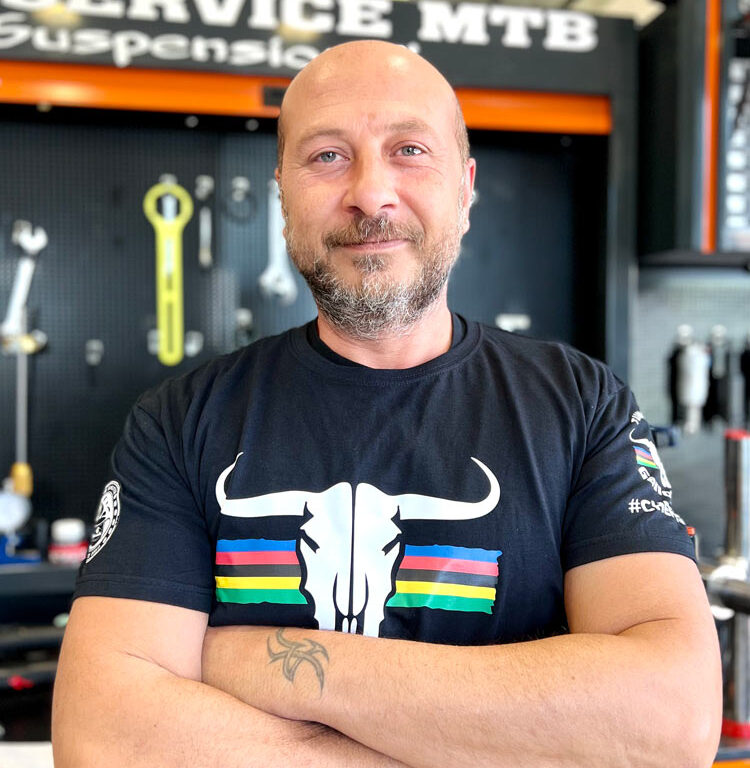 International Shipping and Administration
Alice
She has been really passionate about the world of two wheels since she was a child. She is an integral part of the GalloMoto family and she manages relationships with foreign countries.
She takes care of organizing shipments of all customers who rely on GalloMoto for the service and tuning of their suspensions.
Italian Shipping and Administration
Simona
Simona takes care of the administrative part of the company, interfaces with Italian customers and she organizes the work of the team in order to offer the best and fastest service.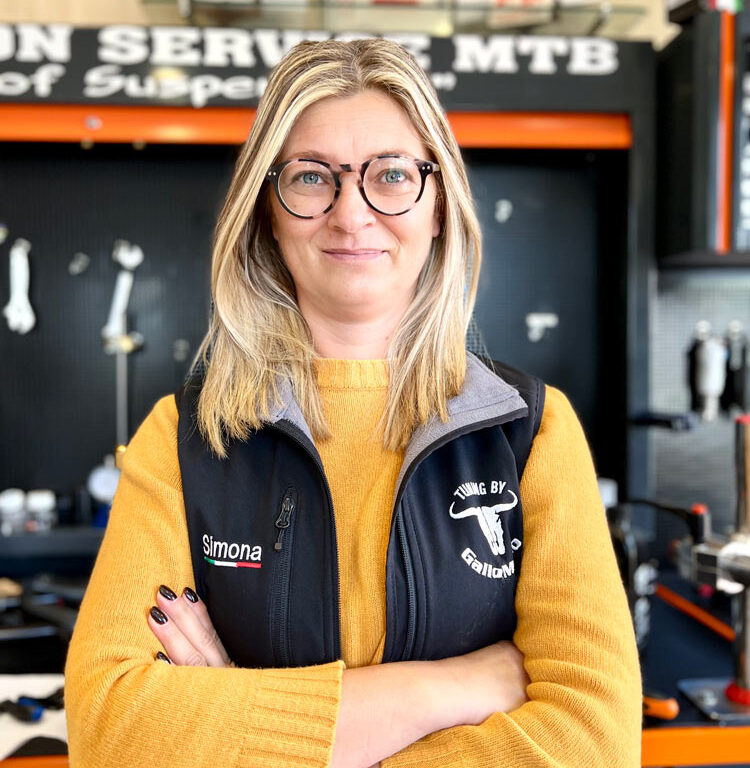 Centro Sospensioni
Ufficiale